Welcome
Hello everyone and a warm welcome to Primary 4 from Ms Wilson, Mr Gill & Ms Bartlett.
The Three Little Pigs Animation
We began the year by learning how to storyboard and animate the story of The Three Little Pigs.
Music from Audio Network (ANW1797_01_Bewitched-Chase Gerrit Wunder & ANW1016_13_Oaf Paul Mottram)
We will be making another animation at the end of the year where we make our own backgrounds and characters.
Key Stage 1 Activities We Really Like (Adult Supervision)
Multiplication Tables (Adult Supervision)
Hey! Hey! Look at me! TOPIC LINKS
Around Primary 4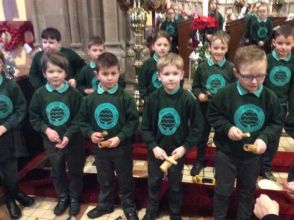 Home, Sweet Home. TOPIC LINKS
Adult Supervision required
Sequencing the Building of House
Below are some short films made by Primary 4 to illustrate the sequencing the building of house. We used Photostory 3 to make these. All music form Audio Network. Images from Twinkl.
Oakgrove Integrated Primary School and Nursery, 19 Limavady Road, Derry~Londonderry, BT47 6JY
T: 028 7134 9644 | F: 028 7131 2945 | E: info@oips.lderry.ni.sch.uk

Website by School Web Design | Login
Oakgrove IPSN is not responsible for the content of external Internet sites. We recommend adult supervision for all links to external sites.