Family Fun Night 2017
Thank you to our wonderful Parents' Group who organised a brilliant Family Fun Night at Oakgrove. It brought everyone together for fun and food. Above is just a snapshot of the evening. Thank you to everyone involved. It was a fantastic evening!
Principal's Welcome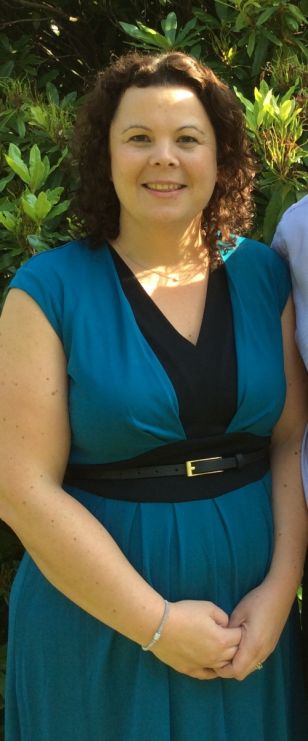 I am excited and honoured to welcome everyone to Oakgrove Integrated Primary School and Nursery. Thank you for being part of the OIPSN community where we are committed to our mission statement 'Celebrating Diversity- Learning Together for Life.'
We are a child-centred, all inclusive, integrated school that revolves around the achievement of each child's potential- academically, socially, physically and emotionally. With a positive attitude and a sense of fun, we will create an enriched learning environment that is a safe and happy place for each child to achieve success. Our staff is dedicated, caring and professional. We are looking forward to working with the whole school community to help Oakgrove's pupils become active learners who are imaginative, inquisitive, innovative and creative.
The Oakgrove website is an amazing online resource whereby the school can share information about the school day, celebrate achievements and highlight upcoming events. On the website you can explore the different sections regarding our school prospectus, curriculum information, policies, class pages, current news, and parent and community links. We hope you find our website enjoyable, accessible and useful.
Mrs A Donaghey
Our Aim at Oakgrove
At Oakgrove Integrated Primary School and Nursery our purpose is learning together for life and celebrating diversity. We aim to provide child centred education in an integrated environment, where families and the wider community are involved. We are an integrated learning community which seeks to learn together, of and from one another, regardless of creed, race, gender or ability.
At Oakgrove we are keen to challenge our children and staff and the rest of our school community. We have an ethos, within the school where we embrace difference and celebrate diversity. Exposure to as a wide a variety of experiences and challenges is what helps children, staff, families and ultimately our communities to grow. As an integrated school, a school which teaches children of all creeds, race, gender and ability, we want to lead the way for education in Northern Ireland. Only 7% of the population are educated in integrated schools in Northern Ireland. As an integrated school we want to challenge this, on a local and global level.
Integration at Oakgrove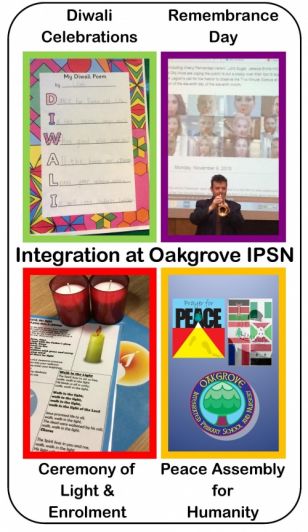 There are times in our school life that integration all comes together and gives us a reason to celebrate being an Integrated Primary School. An example of this would be a 2 weeks period when Oakgrove looked at those special moments. It began with our P4 First Communion and P7 Confirmation pupils leading a beautiful Service of Light and Enrolment at St Columb's Chapel. The very next day the whole school gathered together for our Remembrance Day Assembly with Robert Goodman, our music tutor playing 'The Last Post' and 'The Rouse' . Around the classes, Oakgrove pupils joined in to celebrate Diwali through different arts, crafts and activities. Then, following a global tragedy, our whole school gathered at assembly to pray for peace and harmony around the world.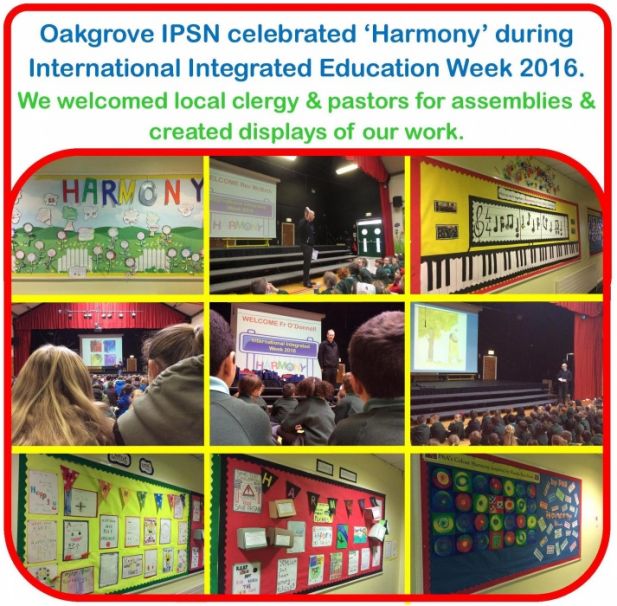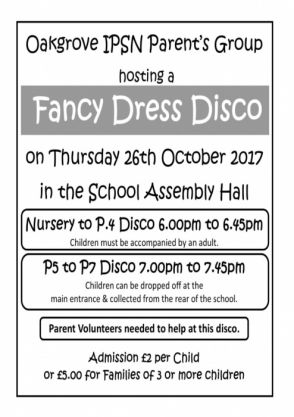 Around Our School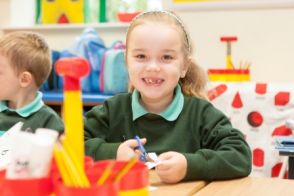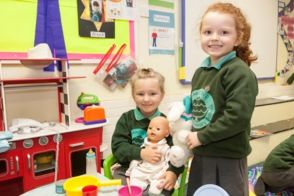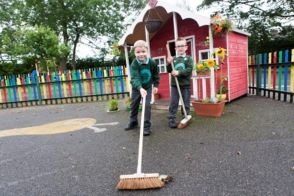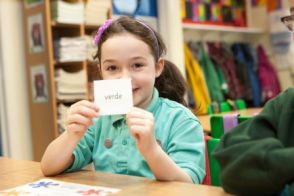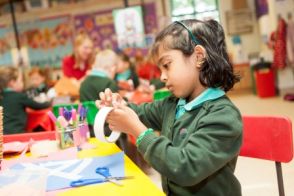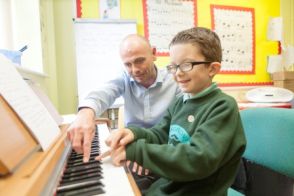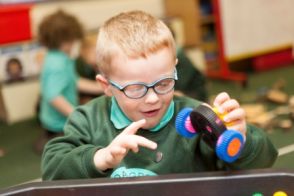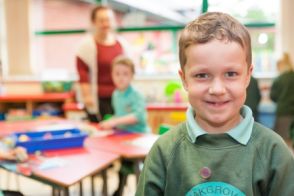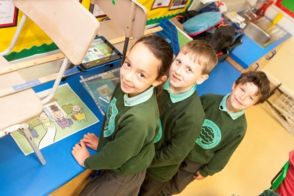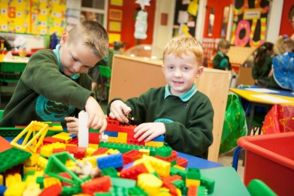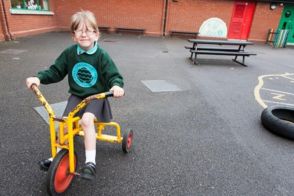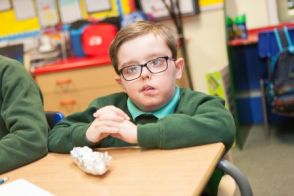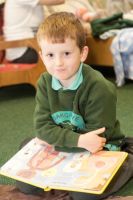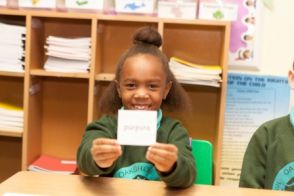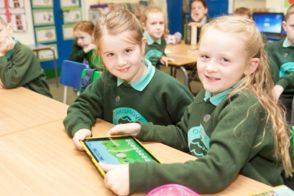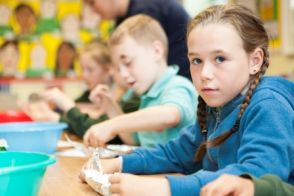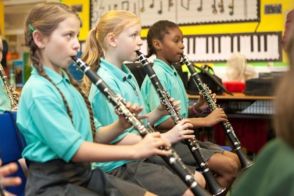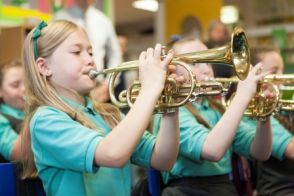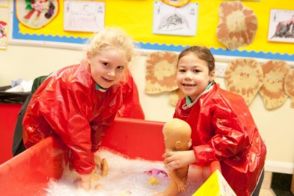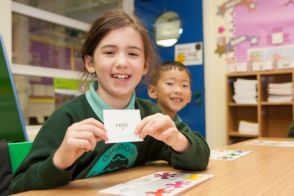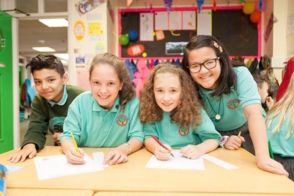 Useful Documents
Oakgrove School Dinner Menu Summer 2017 is effective from Monday 3rd April, 2017.
Need to talk?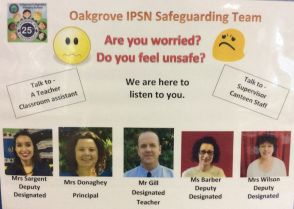 Meet our Designated Teachers:
Mrs A Donaghey (Principal)
Mr N Gill (Designated Teacher)
Ms R Doherty (Deputy Designated Teacher)
Ms E Barber (Deputy Designated Teacher)
Ms C Sargent (Deputy Designated Teacher)
If you need to talk to anyone, they are always there for you, along with the rest of our staff.
Oakgrove Integrated Primary School and Nursery, 19 Limavady Road, Derry~Londonderry, BT47 6JY
T: 028 7134 9644 | F: 028 7131 2945 | E: info@oips.lderry.ni.sch.uk
WEBSITE BY: SCHOOLWEBDESIGN.NET | Login
Oakgrove IPSN is not responsible for the content of external Internet sites. We recommend adult supervision for all links to external sites.